This page is an index of fan art relating to the Keio Yuugekitai series that has been found on the internet or elsewhere. Official art is possibly more plentiful, but you'll find it over in the Official Artwork section, of course.
Please contribute to this section! If you find any sources of unofficial art for this series, have drawn a fan picture of Rami or other characters, or simply have some sort of information pertaining to fanart not included on this page, you are very welcome to email SuitCase and it'll be added as soon as possible. With permission and everything, of course.
Contributed Artwork
Some people are nice enough to be inspired by this site and do artwork as a result. Anyone who's happy for us to include art on the site goes here!
Proper Detailed Art
Blaze Hedgehog's Art
Rami and Spot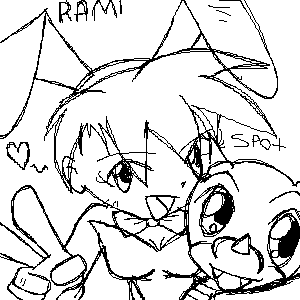 This was just a filler image drawn for the now-defunct Moogle Cavern Oekaki when it screwed up a picture and the entry had to be linked to a screen capture of the image. A cute sketchy Rami holding Spot.
Floppyears49's Art
Chilly Bunny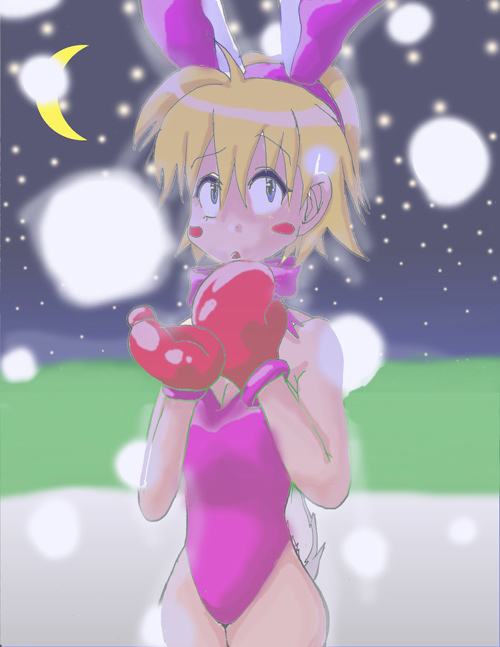 This is very cute. I'm sure Rami's pretty cold there. The colouring job turned out really nice when I shrank the image, though!
Rami and Spot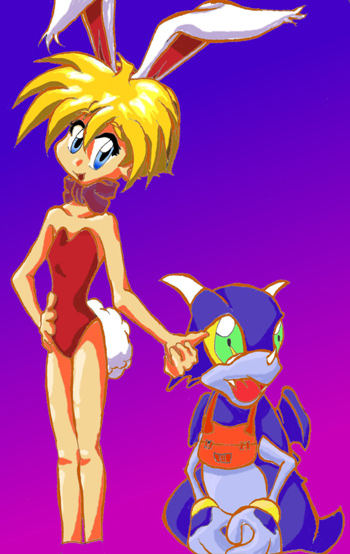 Interesting choice of colour for the background, but again, very cute.
Sketches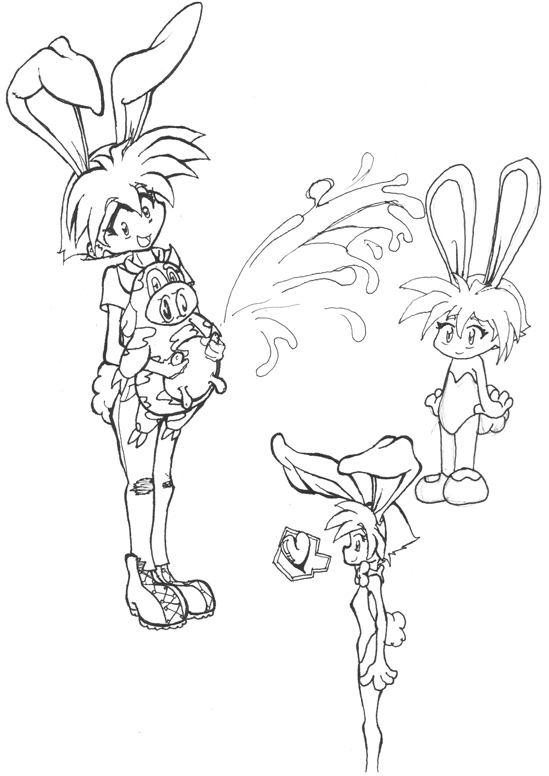 The cow is great, but I don't understand the cow. Wonderful.
Neil Lafrenais' Art
Rami, Standing Pose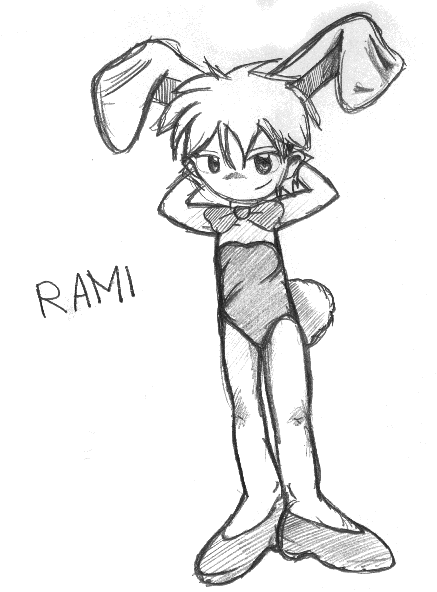 Looking very mischievous here.
Rami Sketches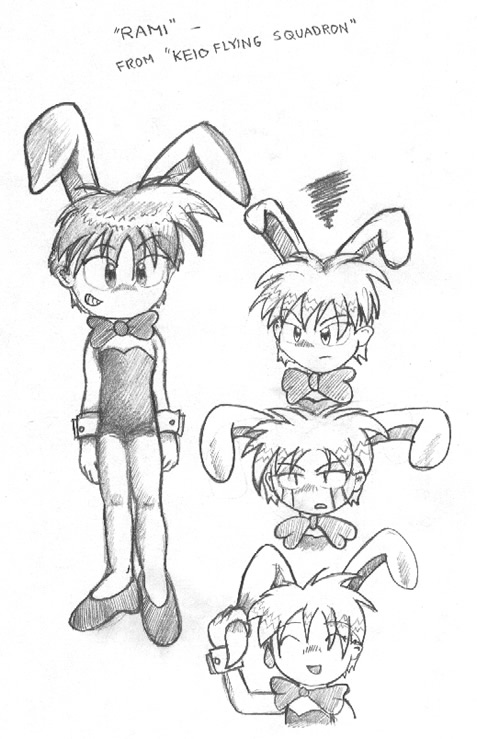 A collection of expressions for Rami.
Rami, Holding Book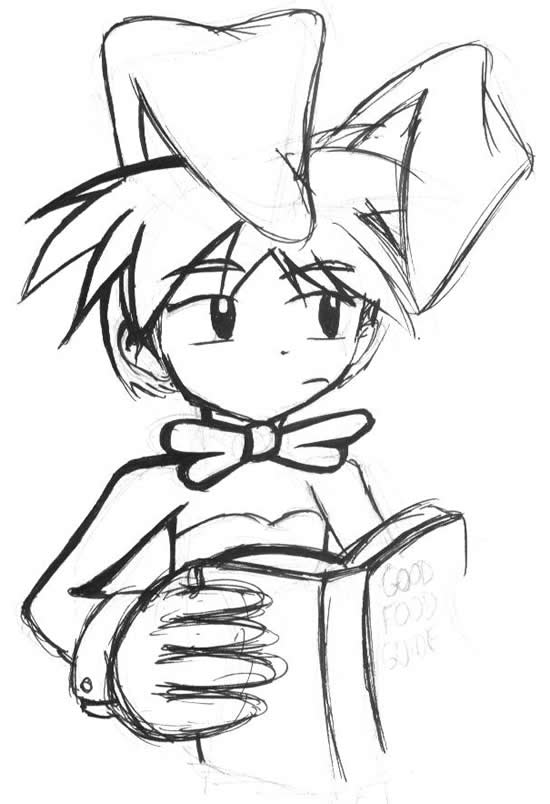 Rami the cook.
Rami, Holding Tail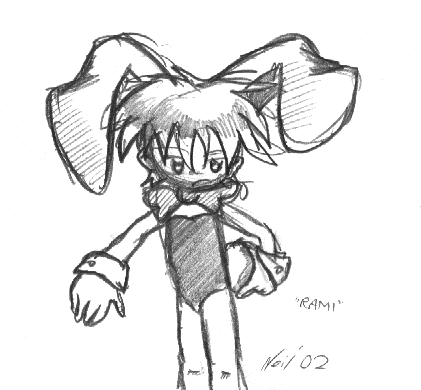 Sketchy but kinda cool. She looks all D: in it.
Sexy Rami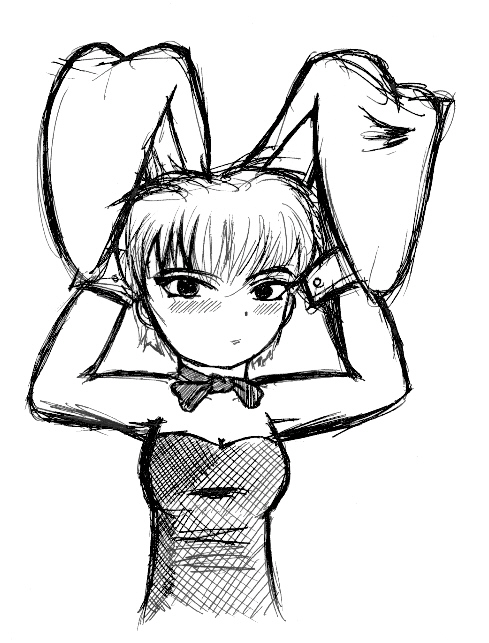 It's Rami looking particularly sexy.
Standing Rami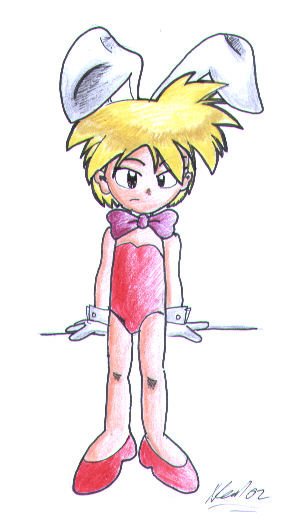 I think Neil hates this now, but I think it's pretty cute.
TaeshiLH
Rami Colour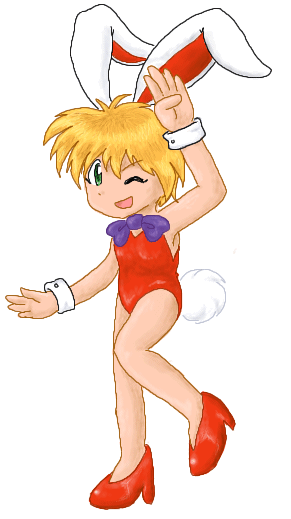 Our wonderful Soaringrabbit.com index page image! Surprised me out of nowhere with this.. it's colourful and adorable and great. Isn't the shading pretty?
Rami Sitting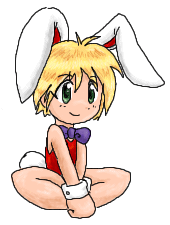 The full size version of the adorable header graphic used on every page. This was used in favour of slicing the one above in half.. it's a cute pose and works great next to the text. Rami is gazing at the name of the site ;_;!
Soar!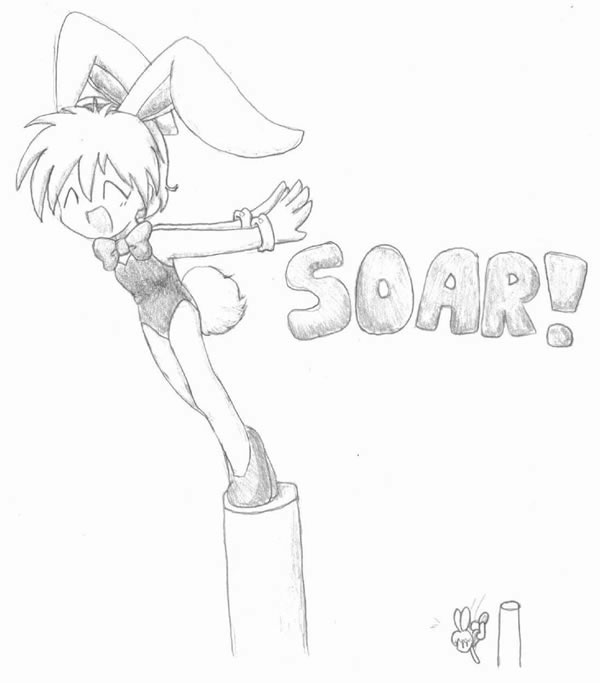 Originally intended for the front page image, it kinda turned out in the wrong dimensions but is still really cute. I actually cut out and made a decorative version of this artwork for usage on the site but this is the full one.
Tyzue's Art
Rami and Himiko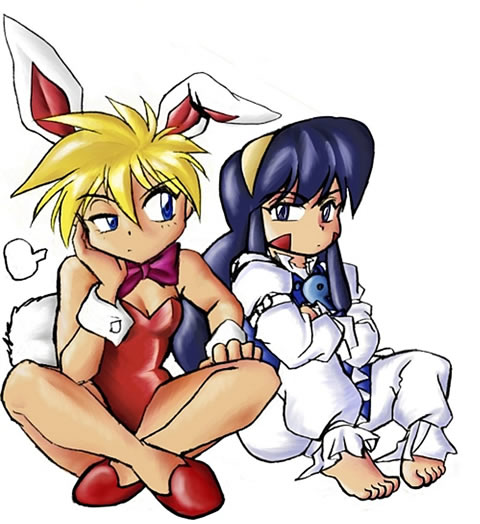 This one is taken from the linework of a Studio Katsudon doujinshi, however it was coloured (quite wonderfully) by an artist who goes by the name of Tyzue. So yes!
Decorative Art
Some small decorative art is found around this website. These images aren't too detailed but are important enough to list here. They go as follows:
TaeshiLH
Confused Rami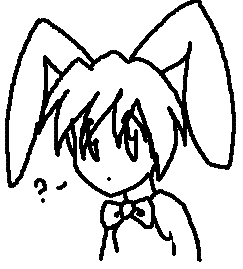 Just a random request I made of that crazy TaeshiLH.. I'm not sure if she was supposed to be confused but she ended up this way and I wuff it. :|
Rami being screamed at by Grandma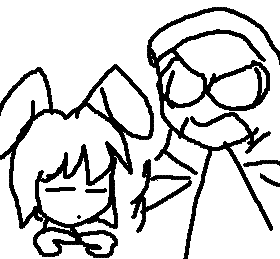 This was a sketchy preliminary image. I liked it so I kept it anyway!
Artwork Stolen From Others
Art thievery, oh no! Here's some art collected from some Japanese sources that'll probably never ever notice or contact me, as well as a section for unofficial art that was found but the artist could not be contacted. If you see something you've done on this page and freak out, email me and I'll get rid of it! We mean no offense, really.
Harakun's Insane Amount of Rami and Himiko Artwork
A good place to look for fan art is Harakun's homepage, which once again has dropped off the web. Try Google. A while back I raided his site and archived as many images as I could find. This is getting more and more out of date by the day, but it's still good if you want a whole bunch of fanart at once.
Harakun seems to be.. I dunno. Either a really obsessive fan, a past developer, or.. who knows. But he had a website and it had hundreds of little drawings of Rami and Himiko in an interesting watercolour style.
However, as it might be awkward for you to browse a site heavily made up of Japanese text (or find it, given its unstable URL), using Getright's website processor I managed to leech a lot of art from the site and zip it all up. I hope he doesn't mind me hosting it. Until someone complains, here is a link to a zip archive of collected Harakun works (11.2mb).
Various Fanart By People I Don't Know
Yui Haga
Rami holding cuffs out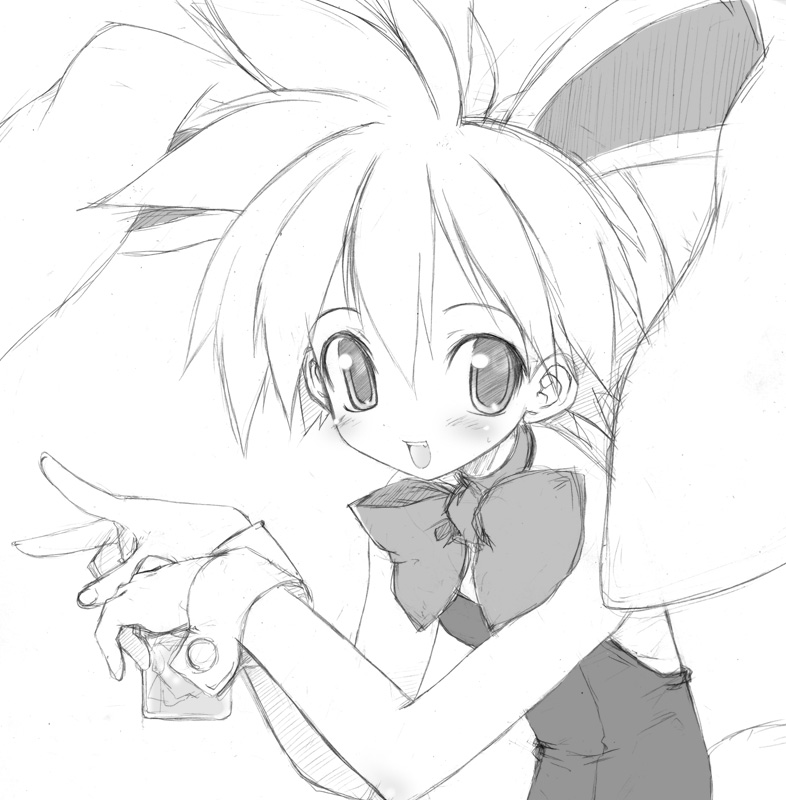 Unknown Artists
Rami sitting on Pochi
Appears to be at least somewhat old. Dated 2001 or something. Pretty cute!
Rami and Himiko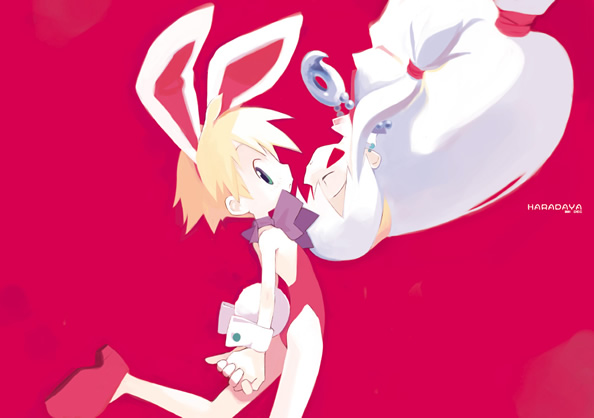 Dated December 2001, drawn by "Haradaya".
Rami with blank expression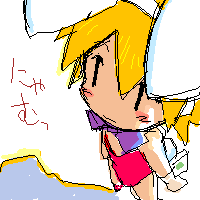 Looks like it's from an Oekaki or Mspaint or something.
Rami squashed up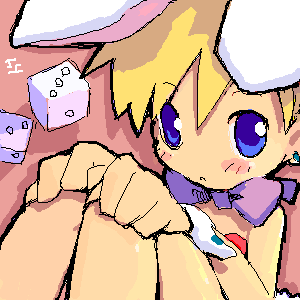 Again, I assume Oekaki.
Rami and Pochi Cover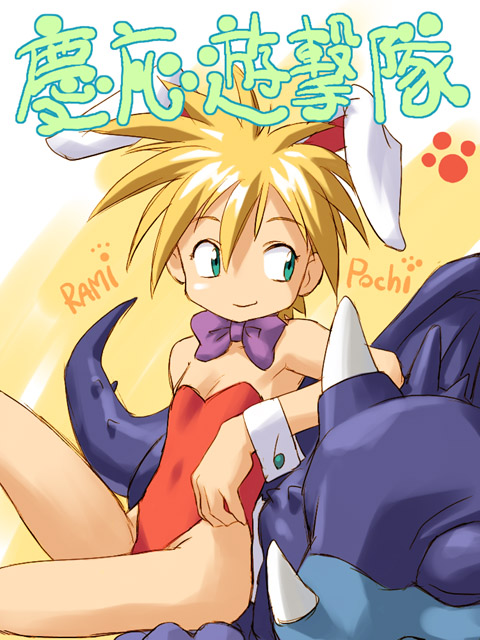 Not sure of the source, but I was kindly sent this image by Karurosu. His email is otacon dot karurosu at gmail dot com (he's paranoid.)
Rami and Hammer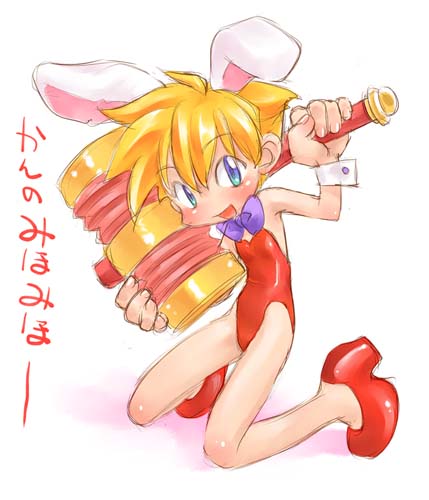 Scooped up from 7chan.